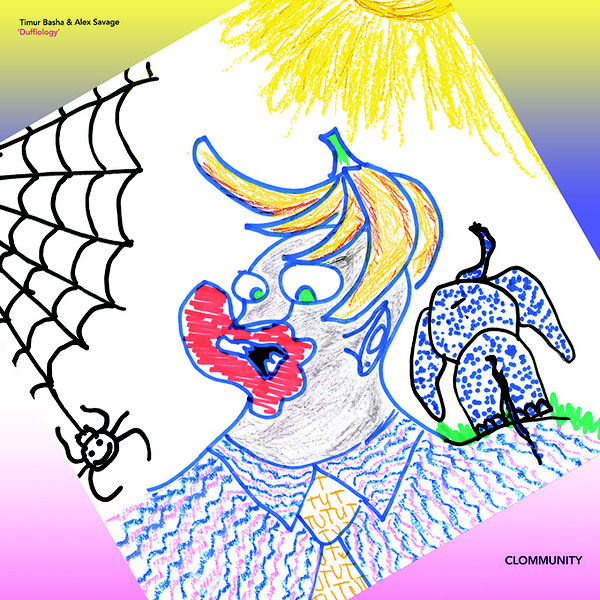 CLOMMUNITY: Timur Basha & Alex Savage - Duffiology
Music Review by @amoexuba
Nov 29, 2019
Release Date:
November, 2019
Finally, Closer started their brand new label
Clommunity
(which is on fire right now), with a hot release on board from Timur Basha and Alex Savage.
Release called Duffiology, like an A1 track on board and cover made by artists. Clommunity without any particular goals or scene and sound objectives. They keep their vibe true and forward-thinking for delivering gems that purely connected to the moment itself, and to the emotion in that particular moment. No sound id, no genre limits. Pure sonic experience comes from listening to this gem on vinyl which is
available now
.
"Closer to yourself, away from community."
–
Clommunity
⭐️⭐️⭐️⭐️⭐️
5/5
A1: Timur Basha & Alex Savage - Duffiology
This track reminds me of neo-noir dinosaur, who hides from somebody. Adventurous track with a mindfull mystery on a background.

A2: Timur Basha & Alex Savage - Kirill
Closer dancefloor classic. This track always delivers dance to Closer. Amazingly shimmering and mysteriously smooth. This track makes me want to shuffle my legs and kick the next step groove. Totally high.

B1: Timur Basha & Alex Savage- Chiochups
Also a Closer classics track, but more on Lesnoy Prichal and in the morning. Gratefull monkey dance vibe, with sunny keys on top of the track. For sure this one could be Kyiv's morning anthem. Those jazzy keys remind me of the track Karlos written by Timur Basha & Alex Savage that appeared on the
Progressive Future for PIVNICH Magazine vol.2
. I remember, that after the first Brave Factory Festival, for two weeks or more I whispered those melodies in my head.