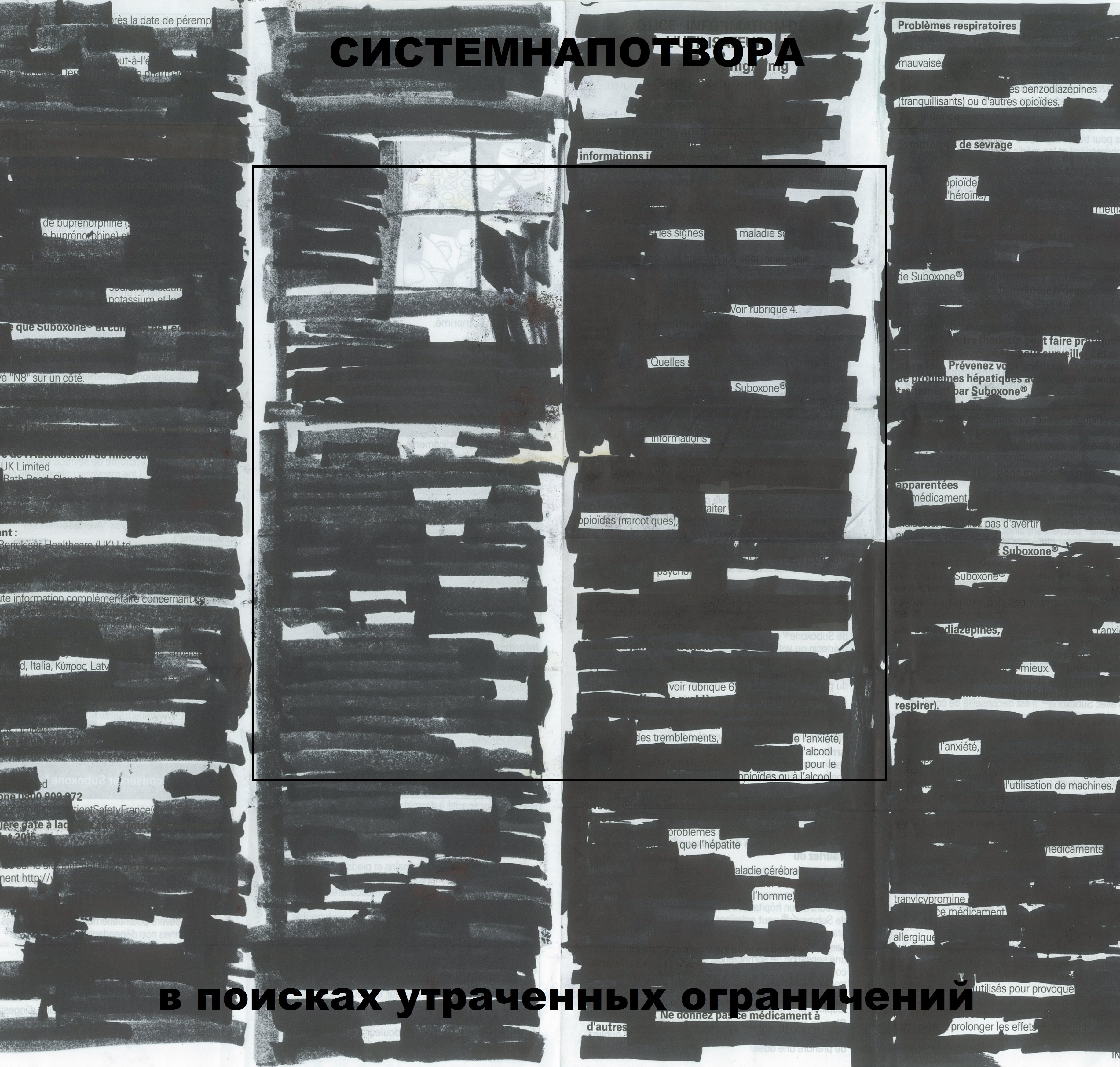 Система: Systemnapotvora - À la recherche du privation perdu
Music Review
by
@amoexuba
Jan 22, 2020
Release Date:
December 30, 2019
Systemnapotvora
an authentic Ukrainian producer, who released "В поисках утраченных ограничений" as an album on a
Systema
label.
The study of a feeling of "loss" in a foreign speech matrix. Partial understanding and partial speculation about some unexpected meanings. The release is already
available on a Bandcamp
.
⭐️⭐️⭐️⭐️⭐️
5/5
1. CDG. D'Odessa à L'envolé.
Meditative track which has tons of space for noir and mist.

2. Parmi des phonèmes inaudibles.
A track that explores decadence in rhythmics and inaudible phonemes, taking this track to the next level of authenticity.

3. La casse prédéterminée des illusions physiques.
A wonderful piece that provides you with the shimmering sonic experience.

4. Laisse tomber 999 fois.
This track kicks your heart 999 times until you feel the ease of truth.

5. Point critique d'imagination pt.2.
Pure analog sonic experience, rooted with live explorations. An amazing story that develops the whole new perspective of imagable parts.

6. Privation de la langue 2milles18.
The wonderful track that delivers mystery to this release, and widens borders of a groove.

7. Flixbus de rien à rien...
Jazzy piece with sci-fi vibes and a shimmering sonic excursion through space and galaxies.