Hi, Ellen pleased to meet you!
Hey, nice to meet you.
Tell us, what happened in 1989, when you first came into contact with electronic music?
It was before. It all started when I was a teenager at kid discos, when the DJ played
'The Model'
of
Kraftwerk
or songs from 'the neue deutsche welle' that was electronic minimal.
How it was to be a resident DJ at Bunker, Tresor, and E-Werk, during 1992?

Crazy was it. Every time I played I felt so nervous before to mix. Back in the days there were guys watching which record we played and how we mixed, we called them DJ booth sharks. It's there were I learned to play stable sets to tell a story and to feel safe with these people in front of me. I was very shy at the beginning and the job changed me. I was in clubs 4 times a week, it was the meeting point of the future. Ideas were born, labels, newspapers media etc. the club was the creative base of the Berlin techno scene.
During late 1999 you created BPitch Control. How's that happening? Do you remember the exact moment of spark?
In 1997 all the clubs closed down in Berlin and we started to organize BPitch events to keep everything alive that we love. They took place in different locations. We rented the sound system and booked visual artists. Till the clubs opened and we moved then with our events to them. At the BPitch events a lot of people gave me demos and I realized it was time to start a new label called like the event. The crowd made music and was creative. So the new creative platform BPitch control was born. Today the label is called BPitch.
In 2001 you released your first album "Stadtkind". This album sounds ultra advanced. What was happening during studio time and production?
Extreme programming took place. hahaha Eternal tinkering with sounds. And of course the first album, I wanted it to sound different than what usually comes out because it bored me. Stadtkind the track where I speak is a declaration of love to Berlin.
"Die Nacht ist vorbei.
Ein neuer Tag beginnt, alles strömt. Stadtkind.
Berlin, du gibst mir die Kraft, bin ein Teil von dir. Stadtkind."
The night is over. A new day begins, everything flows. Stadtkind.
Berlin, you give me strength, I am a part of you. Stadtkind.
With Stadtkind I felt strong as an artist / DJ and knew that I was a part of the city and not the DJ freak.
In 2003 wonderful "Berlinette" came out. Can you describe one special day from that period of time?
Here I played with vocals and catchy melodies that were underpinned with strong beats which would totally describe a day of that period of time….haha
And then "Orchestra of Bubbles" in collaboration with Apparat. Where did you meet Apparat for the first time?

Where I met him? In a club and then we became a couple. After we were separated we produced Orchestra of Bubbles and toured live together. He also sang the first time on Orchestra of Bubbles. The production took place in winter. We met early and saw the snowflakes flying from the sky and at night the whole city was full of snow and we stomped home…
Then you released "Sool" in 2008, a minimalistic creature. What inspired you to those wonderful tracks?
After all these albums I was looking for a way to minimalism. I produced the album with AGF. It was supposed to be different which is what it sounded like. It was the liberation from the mini Moog hahaha I couldn't listen to it anymore…but today again.
In August 2020 you released an amazing album, called "AurAA". What stands behind those nine tracks?
On AurAA many of the tracks are about the world we live in and things that are more important to me… vibes. Energies we feel and the feeling of living with covid.
What is the story behind the production of an "AurAA" album?
I produced the album with Pablo Matteo in his flat. A home studio, very cosy …with a lot of modular.
What gear was used during production of an "AurAA" album?
Synth —acid —modular
You are the person who stands behind infamous bi-monthly "We Are Not Alone" raves at Griessmühle, Berlin. Can you share, what does this rave mean to you?
I am running the We Are Not Alone events with the BPitch team. We were so happy to do them at Griessmuehle, we finally found a place which fits to our vibe and music. We did there 35 hours raves on three floors. They had to close and opened a new club Revier Südost last summer with the same team. Luckily we were able to do one open air event with strict corona rules with them from 12pm till 22pm.
In March "We Are Not Alone" rave was canceled. What do you feel about COVID situation and what were you doing during quarantine?
Yes, crazy times, terrible, I cried sometimes. But in October we did the event at Revier Südost. And I was playing few open air shows in summer where it was possible. In Zagreb, Paris, Italy, Poland and Berlin. I felt in love and made a lot of music and did some stuff for the BPitch and UFO inc. I stayed in Spain for 3 months to relax at the sea. There was and will be more music I did after AurAA.
'Gender Fluid'
a track I did for a
Marble Bar
a Club in Detroit, where I played after-hours after the Movement Festival:
I did also another track for a compilation of
Serendeepity
an Italian record shop, which will come out later in summer:
A track for the event series
Gegen
from Berlin. They are the first queer techno party in Berlin at Kit Kat club. One of the best! Also coming out before summer.
And then all the
streaming from my Balcony at Hör or other venues
, this was to keep our music alive and to give strength to the people.
Can you describe Berlin nightlife in 3 words?
Good music - sexy - endless
What's your favorite artists and releases from BPitch Control?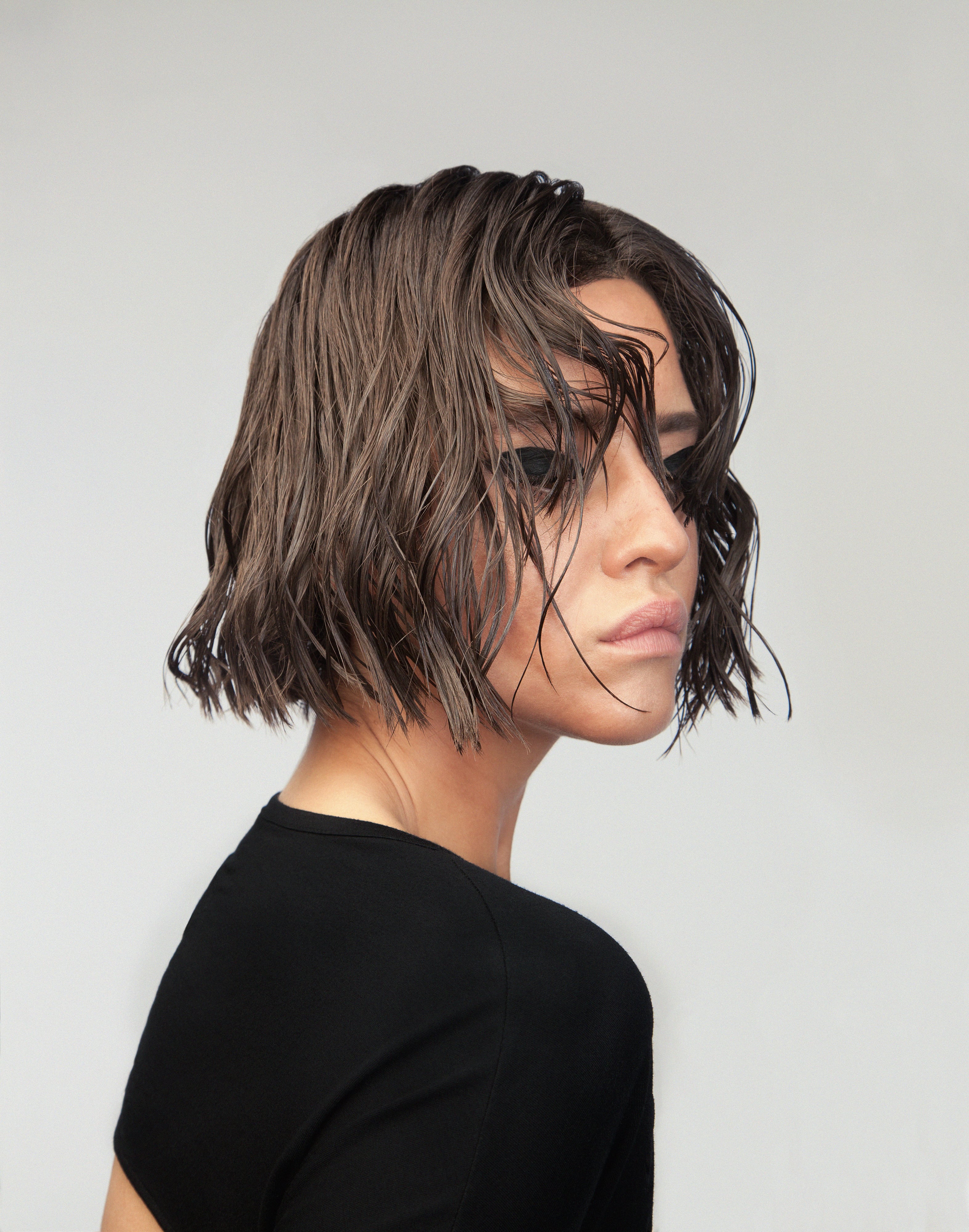 Amotik, Alien Rain, Boston 168, Dillon, Regal —
We Are Not Alone compilation
the last 2 years.
Your favorite books and why?
The Serge Gainsbourg biography. Very moving, creative, destructive life. He was an outstanding artist of the 20th century.
Your favorite movies and why?
Kinder vom Bahnhof Zoo
, the original movie… the movie reflects how Berlin was in the 80ies.
Mulholland Drive
, strange masterpiece
Violet Evergarden
, is touching me so much, the story of the girl looking for the meaning of words.
What are you planning to do, in the nearest times?
At the moment I am in Berlin working on some projects: A series of
Lebanon Hannover
remixes for
BPitch
and new
UFO Inc.
music is done. They need to be mastered now. And I would love to do a collaboration with
Héctor Oaks
.
Thanks 🖤